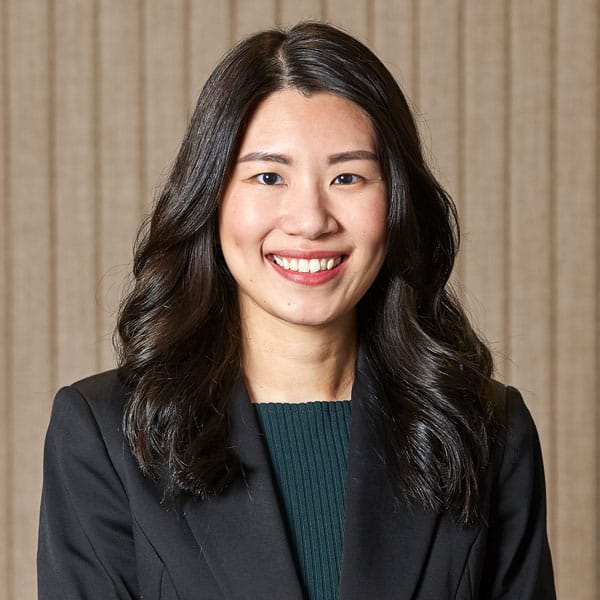 Fern Choo is a corporate and commercial lawyer who advises clients, including early-stage start-ups and small to medium enterprises, on corporate structuring, commercialisation and market expansion.
Fern tailors holistic legal solutions to meet her clients' business objectives; she identifies possibilities, resolves problems and delivers practical strategies with a particular focus on corporate governance, business and IP commercialisation, and technology agreements. Fern's interest in the technology industry also assists her in advising clients on various technology and software matters including SaaS and software development agreements.
Fern has advised on corporate ownership models, IP ownership and commercialisation, and preparation for sale and market expansion for clients in the IT, MedTech, manufacturing, property development and marketing industries.
From property to intellectual property, Fern's well-rounded experience as a corporate lawyer in the areas of IP, commercial property and banking and finance provides both legal and commercial expertise to help mdp clients protect and maximise the profitability of their business assets – whether physical or intangible.
Assisting Barrenjoey Capital Partners in the establishment of its technology platform and ongoing assistance with technology-based agreements.
Advising a commercial Cooperative Research Centre-related entity on corporate governance and restructuring issues.
Advising a telecommunications and cybersecurity company on corporate governance and restructuring issues.
Acting for a minority shareholder of a radiopharmaceutical manufacturing company in Federal Court proceedings for a shareholder oppression dispute.
Advising a fire-retardant building material manufacturing company on various contractual and IP-related issues.
Advising various clients on directors' duties and liabilities, corporate governance, business and IP commercialisation, both locally and internationally.
Corporate governance
Technology agreements
Commercial agreements and advice
Pre-transaction restructures
Intellectual property
Employment agreements and advice
Property law
Professional Affiliations